It's Not About How Big You Are, It's About How Big You Play.
Canyon High School has had many athletes commit to different collegiate sports this year across different sports. Senior Lacrosse player Monica Klecan committed to Benedictine College, and Senior Football athlete Kono Hiatt committed to University  of Mary Hardin-Baylor.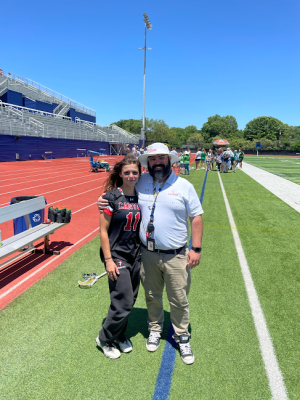 Senior Monica Klecan said, "I'm very nervous", when asked about how excited she is to continue her career. "There's a huge step up in competition, but I'm excited for the opportunity to go out there and play." "I chose Benedictine College because my cousin goes there and I have family already living there. They have a great Classical Liberal Arts program as well as a beautiful campus," Monica said when explaining why she chose the commitment she did. Naturally, anyone would be nervous about being away from home for so long, Monica said, "I am nervous, but I'm just going to take it one step at a time, and I think it'll be great to be out on my own making my decisions and having my own experiences."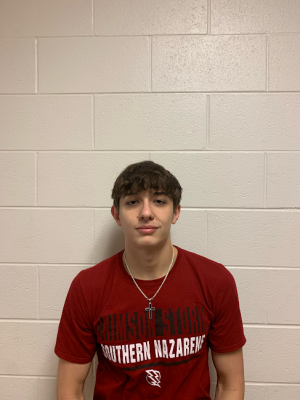 Senior Kono Hiatt is staying close to home by making the one and a half hour drive to Temple to attend University. "I chose UMHB because it's so close, and it's got everything I'm looking for academically, which is a major in sports management," Kono said when explaining why he decided to attend UMHB. "I've been in the weight room a lot the last semester," Kono said while explaining how he's been preparing for his collegiate career. "I've been watching a lot of film from myself and so many other players heightening my football IQ." When asked about his excitement for his upcoming career, Kono responded with "I'm extremely excited, I think I am extremely blessed and lucky to be given this opportunity not a whole lot of people get and I'm going to make the most out of my experience there on and off the field."
These are only two of the many athletes who have committed this year, athletes including, but not limited to are Lane Buetow, Mason Timmerman, Trey Pena, Niko Sellers, Baden Arrieta, Anthony Odenez, and Caiden Lasala are all a few more of the athletes continuing their athletic journey this fall.  
About the Contributor
Cody May, Staff Writer
Hi, my name is Cody. I like learning about and playing guitar and watching and talking about sports, mainly anything Philadelphia or Cleveland related....