Let's Talk With Sticks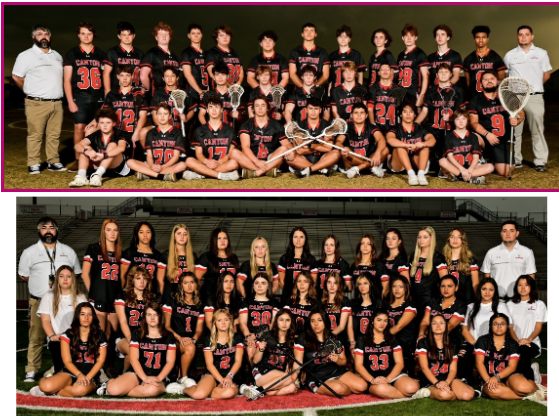 The Canyon High School lacrosse teams often get overlooked by students due to not being an official UIL sport, but that doesn't mean they don't put in the work. Led by Devan Gallagher, the boys and girls have been going strong and only growing stronger every year with new players and more interest. 
"Both teams are doing good," Gallagher said, explaining how the season has been going. "The girls are doing really good. They're currently undefeated, and the boys are sitting at .500 right now and about to start district play."
The girls have averaged 13.5 points a game this season, with one game being a 9 to 0 win against East Central. The boys won their most recent game 12 to 3 against Antonian Prep, putting them at 4-2 on the season so far. 
Two stand-out players are seniors Trey Pena and Monica Klecan. Trey stated, "My favorite part of lacrosse is being with my teammates, my guys," after being asked what his favorite part of the sport is. "Lacrosse has taught me self-discipline and how to get along with so many different types of people.
Monica, the girls' goalie stated "I have learned how to keep cool under pressure and how to respond to things quickly and efficiently and remain calm with my teammates", when asked what she's learned from playing for two years. "I'd say the highlight of playing has been being able to watch this team grow and develop and spreading the sport, we have a lot more girls this year than the last two years, and it's very exciting" 
While they may not be UIL, with the progress and growth of the program, Canyon Lacrosse will be a focal point for the school in no time. 
About the Contributor
Cody May, Staff Writer
Hi, my name is Cody. I like learning about and playing guitar and watching and talking about sports, mainly anything Philadelphia or Cleveland related....