Our Foreign Exchange Students
Part 2: Anika, Tara, and Ema
Let's meet a few more of our wonderful students from far away! It takes a lot of courage to move to a foreign country without knowing anyone or anything. However, Anika Trippolt, Tara Ojanperae, and Ema Castkova took that step and are thriving in their new environment.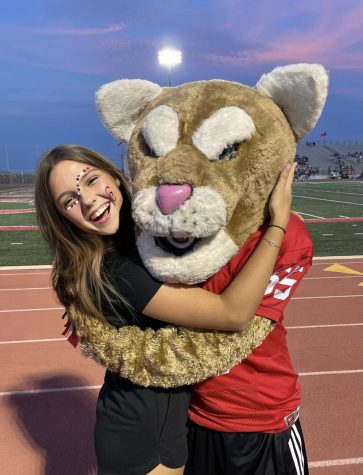 Anika is from Austria. She says that her favorite part of her country is, "Vienna, the city." Vienna is the capital of Austria and is filled with beautiful architecture and rich culture.
Anika said she wanted to become a foreign exchange student because, "I want to experience high school life and be part of [American] high school." She also said that her favorite parts so far are American high school, her new friends, and playing tennis. But the biggest thing she misses about home is her mom.
Anika said that the food has been the biggest difference between Austria and America. She says, "There's not much fast food," in Austria. Her favorite food at home is pasta.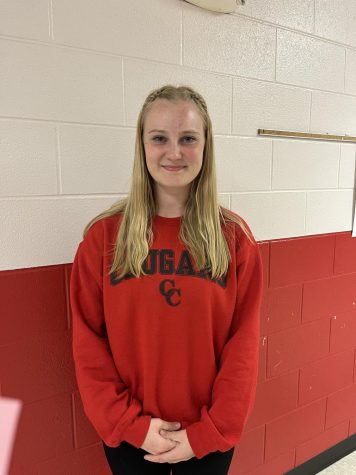 Tara is from Finland. She says her favorite part about Finland is, "…the culture. I really like sharing about it, and I also like how reserved we are. And I like the nature too. I really, really miss it there."
Tara explained that the reason she wanted to become a foreign exchange student was because her mom traveled to Michigan and studied there when she was young. She said, "I've been talking about it since I was like 12 or something."
Tara said, "The people are so different. [Finland] is very reserved. [America] is very social and outgoing, which I love so much…Trying to make a non-awkward conversation with a stranger was really hard." She explained that getting over the homesickness has been the best part because she can now enjoy every moment she spends here.
Tara said that she misses, "Friends and family and the food." Her favorite food at home is called 'blue salad' which is similar to a tuna fish salad mixed with a pasta salad.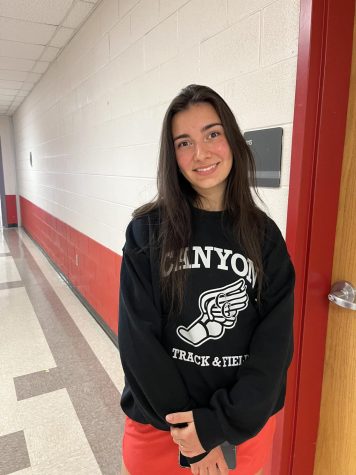 Ema is from the Czech Republic. She said that her favorite part about Czech is, "My family, my friends." She explained that all of her siblings were foreign exchange students as well, so it was always a dream for her to travel to America as well. 
Ema said, "I like it a lot, it's beautiful here." She explained how she didn't know what to expect when first arriving, but she was ready for anything! She said that the biggest differences between America and the Czech Republic are the languages and people.
Ema explained that her favorite part of America is, "My host family; they're amazing, so that's the best part here, I think."She really misses, "…my family, friends, and my dog."
These girls are all so unique and have tons of experiences to share with our Canyon Cougars. If  you see them in the halls, say hi and welcome them to Texas and American high school.
About the Writer
Kamryn Jasch, Staff Writer
Hello! My name is Kamryn Jasch, but I go by Kamie, and I am a senior this year. Last year I moved from Thornton, Colorado. I love the mountains and going...