Our Foreign Exchange Students
Part 3: Selma and Gentoku
It is Canyon High School's privilege and honor to welcome all of the foreign exchange students in our 2022-2023 school year! We have seven foreign exchange students this year. It takes a lot of courage to move to a foreign country without knowing anyone or anything. However, Selma Kusch and Gentoku Matoba took that step and are thriving in their new environment.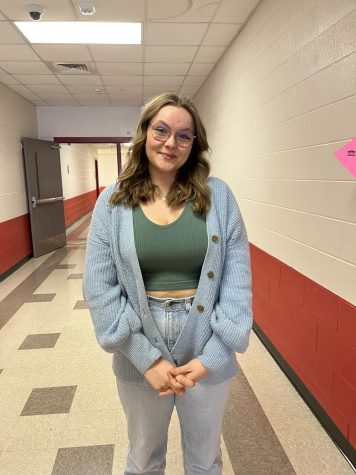 Selma Kusch is from Germany. She says that her favorite part about Germany is Thuringia, which is where she lives. Thuringia is filled with historic cities and castles. She says, "It's in the very middle [of Germany] and it's very beautiful." 
Selma wanted to become a foreign exchange student because of her dad. She explains, "My dad was an exchange student 30 years ago and we are still in contact with his host family. They're from Oregon, and we visited them a couple of times, and I always wanted to experience what it was like to live abroad."
Selma says, "All in all, I really like it, and I've enjoyed the experience of living here," but, "the hardest part is probably not being able to communicate." She explains how when she first arrived, learning to communicate with people was a big struggle that she had to overcome. Now she is thriving and says that her favorite part of America is getting to choose classes.
Selma also talks about the differences between America and Germany. She says, "The biggest difference is the mentality of people." She explains that Germans are more direct and Americans tend to compliment more. She also mentions how she loves the positivity that Americans tend to have.
Finally, Selma says, "I guess I can speak for all exchange students that we really appreciate how Americans treat us, and I'm really thankful that I got to go to Canyon. I'm really sad to go home."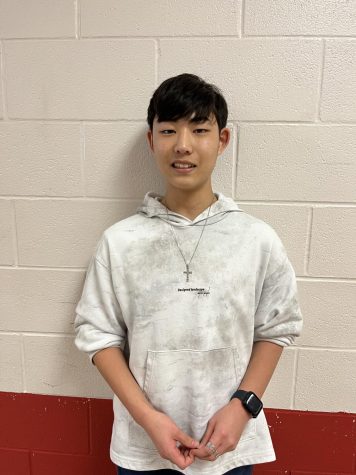 Gentoku Matoba is from Japan. He says, "I think my favorite part [of Japan] is that we don't have to use a car to go everywhere." He explains that he and his friends often walk whenever they need to go somewhere because everything is so close.
Gentoku says that he has two reasons for wanting to become a foreign exchange student. "One of them is my friend came here and I heard his English and it was so great, and I got jealous. The other reason is my dream. I want to live here and build a company here, and for that I need to speak English."
Gentoku says, "[America] is good. Everybody is so friendly and kind." He explains that his favorite pastimes here are hanging out with his friends and swimming in the river. He also explains how school is different. He says, "Here, it's so big, and there are so many people and students. The teachers are so kind and friendly."
Finally, Gentoku says, "Visit Japan!"
Remember to say hello if you see any of the foreign exchange students in the halls or classes. They are all so unique and have so much to share about themselves and their travels.
About the Writer
Kamryn Jasch, Staff Writer
Hello! My name is Kamryn Jasch, but I go by Kamie, and I am a senior this year. Last year I moved from Thornton, Colorado. I love the mountains and going...