Where the Wild Things Are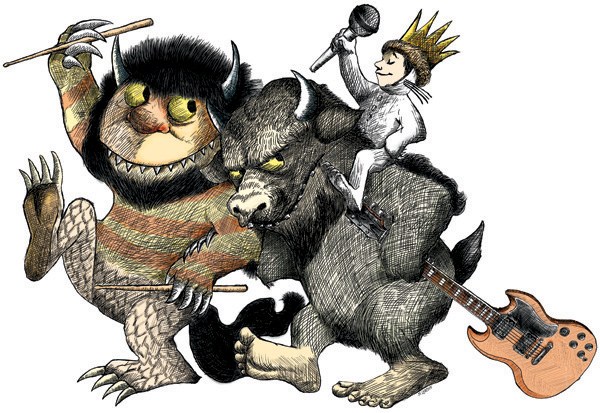 Where the Wild Things Are is a children's storybook written and published in 1963. It is written and illustrated by Maurice Sendak. The book won a Caldecott Medal for its amazing illustrations for a children's book. It sold over 19 million copies worldwide and ended up getting a film adaptation in 2009 with mixed reviews.
The story follows a boy named Max who, when dressed in his famous wolf costume, causes trouble everywhere he goes. This also goes for his house. His mother disapproves of his actions and sends him to bed without his supper. Max is unhappy but not for long as a forest starts to grow in his very room. Before we know it, Max is sailing across an ocean. "In and out of weeks and almost over a year to where the wild things are." Max resists the 'Wild Things' who attempt to frighten him. Max is hailed as the king of the Wild Things and enjoys a playful romp with his newfound friends. When he has had enough, he stops them and puts them to bed without dinner to the dismay of the Wild Things. He begins to feel lonely and decides to leave his throne and go back home. The creatures do not want Max to leave and erupt in fits as he returns home. Max returns to his bedroom to find a warm meal prepared for him. 
This was one of my favorite books growing up, especially in elementary school since that is when I read it the most. I loved all the cool pictures of "the wild things" and Max jumping around causing chaos in the jungle that grew in Max's room.
In concussion, this is a great read for any reader no matter what age. It's one of the best children's picture books, in my opinion.
About the Contributor
Louis Solis, Staff Writer
Hello, my name is Louis Solis and I am a junior writer for the school newspaper. I will be working on stories all across Canyon High School. I am looking...